Become a Life Coach
Get Paid for Helping Others. Life Coaching is becoming a popular career with coaches charging between £50-£300 per session. 
A flexible career; Work Full Time or Part Time. You can coach clients face to face, over the phone, via video call and by e-mail.
Coaching Business in a Box
Get Paid For Helping Others
Life coaching is a fulfilling career, not only do you get the satisfaction from making a real difference in other peoples lives you will also have a great life/work balance; you get to charge your own rates, you can work from home and have the choice of how you coach clients, face to face or online.
What You Will Receive
101 Coaching Techniques and Tools E-Book

Receive over 101 Coaching Tools and Techniques. With this amount of coaching tools and techniques, you will have a vast amount of knowledge at your disposal, allowing you to support your clients with any barrier they present.
Business Start-Up E-Book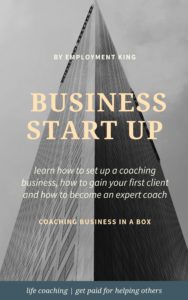 Understand how to start up your new Life Coaching business, how to create a life coaching website and how to make your website pay you…even when you sleep.
Master Marketing E-Book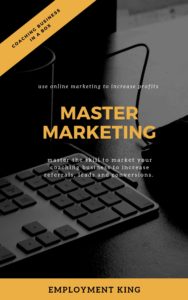 You will learn how to create free advertising, master the secrets of ranking on page one on Google within 15 minutes and master Google Adwords; get more hits and more customers.
The Expert Coach E-Book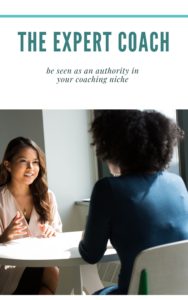 Become an expert coach and make more money. Create a niche within a niche and learn how to get quoted on leading news blog websites. Also, learn how to exploit Twitter and Facebook
101 Coaching Questions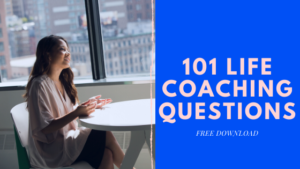 Coaching works because a coach knows how to question a client in such a way that the client becomes motivated and solution-focused, which ends with fast, positive and lasting changes.
Start Your
New Coaching Business
Did You Know?
Coaches often charged between £50-£180 per session. Expert coaches will often charge £300-£400 per session, and I will add this package will teach you how to become an expert coach quickly helping you increase your fees, making you more money and more successful.
Most clients will book 4-5 coaching sessions with you ( X Sessions by Cost per Session = Profit)
Satisfied clients will often refer two friends, who once satisfied will also refer tow friends ( 3 Clients x 2 Referrals Each = 6 New Clients)
Coaches make 50% of their profits from selling becoming an affiliate or selling e-products on their websites, YES this means they make hundreds of pounds without having to lift a finger (by adding an affiliate banner to your website, you can earn 50% of a £2000 course)
Depending on the stage of your coaching business you can choose to Buy one of three packages
Bronze Package
 ü  Ideal for life coaches who already have a coaching business, but you struggle to get paying clients and you have a limited knowledge of coaching techniques; you will learn how to get more client referrals, you will increase your paid starts which can only lead to an increase in your profits and you increase your knowledge of coaching techniques 
Silver Package
ü  For a Coach who is just starting out; learn how to set up your business from scratch. Create a coaching website, learn to master internet marketing, become a professional coach quickly, make money through coaching sessions and e-products, master Google and understand how to get one to page one Google within minutes 
Gold Package
 ü  The Gold package is for the coach who wants to have everything set up for them; we will create your website for you and write the website content, we will embed your PayPal code so you can make money straight away. You will get everything above and more, rather than waste time creating your own business we will give you a business that is ready to go.
Full Breakdown
Content

Bronze

Silver

Gold

Business Start-Up E-book

Y

Y

Y

Master Marketing E-book

Y

Y

Y

The Expert Coach E-book

Y

Y

Y

101 Coaching Sessions

Y

Y

Y

101 Coaching Questions and 6 Coaching Video Tutorials 
                Y

 

 

 

 

                  Y

Y

Y

Y

Y

4 Online Video Coaching Sessions with Chris Delaney (all you need is a webcam)
 

                 Y

Y x3

Total 12 Online Coaching Sessions

A word press coaching website URL
 

Y

Y

Website Content
 
 

Y

12 month Unlimited e-mail with Chris Delaney
 
 Y

Y

5 Coaching Blog Articles
 

Y

Y

Coaching E-book that you can sell to your customers
 
 

Y

Life Coaching Certificate
 
 

Y

Total Cost
 £199
 £699
 £2499
Today's Price
 £99
 £349 (Save £350)
 £1249 Save (£1250)
You Have Saved
 £100
Special Deal

*Bronze Package*
This MONTH ONLY
LESS THAN HALF PRICE 
Was £99 Now ONLY

£19.99